You know it will help clients find you if you blog, but are you still
Unsure of how to Write a Blog That Will Perform Well?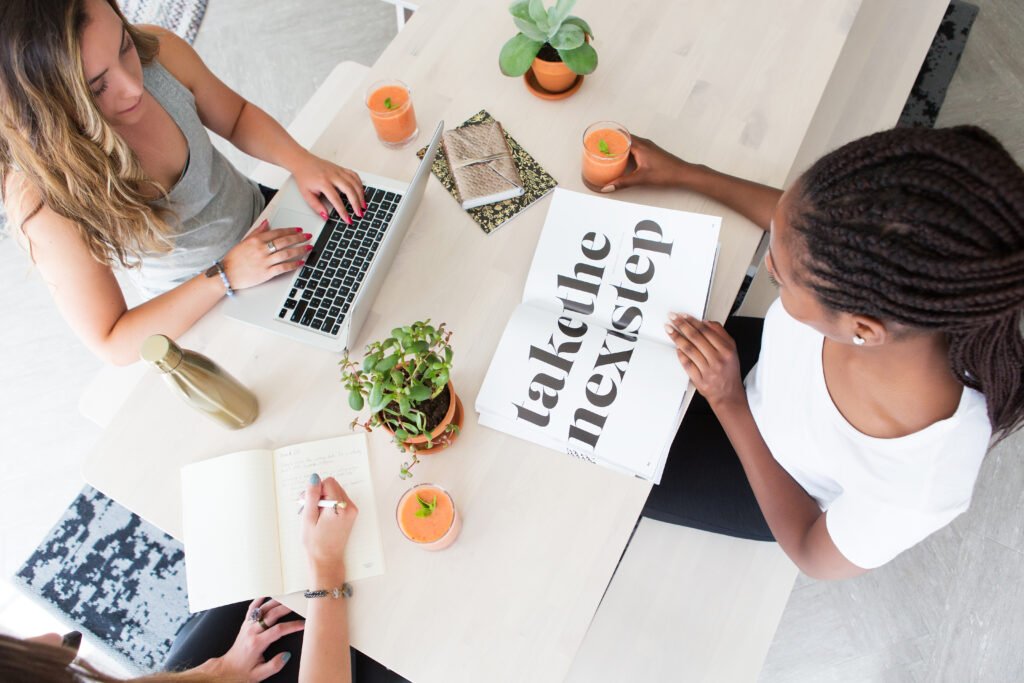 You need guidance and support to help you create and optimize blogs in a way that will actually get traffic.
…and you know you probably need some software to help, but what you need is anyone's guess.
In fact, the login for your website better be in your browser's memory because you haven't seen the back of that since spring!
And this blogging help needs to be affordable, right?
WELL HELLO THERE!
I'm Karen, and I'm an SEO consultant and coach with many years of experience working with photographers to help them be found on Google by their ideal client.  
I'm also a part-qualified teacher and I spend my weekdays coaching photographers on how they can use Google as a matchmaker so their ideal client can accidentally-on-purpose stumble over their website and (fingers crossed!) fall in love with their work.
Over the years I have tried and tested lots of different software solutions, and I have hand-picked a selection that keeps things as simple as possible, but balances simplicity with enough powerful information to help you increase the traffic on your website.
The Photography Blogging Lab
Learn how to write content that ranks
The photography blogging lab is a fusion of live group class training sessions and a training course that breaks down exactly how to write a blog that will rank and optimize existing content so that it will drive more traffic to your website.
This 10-week photography blogging program includes live Q&A sessions using Zoom, as well as access to state-of-the-art software that will make blogging both easier and more effective.
During the 10 weeks, you'll have group coaching covering areas like blog strategy, keyword research, how to decide what keywords to use, how to write great titles, how to structure your blog so it performs well, and more.
If your blog has been sorely neglected, then this is for you!
Next Program Starts
October 4th 2022
How Much Time Will I Need to Invest?
Improve the R.O.I. on your time spent creating blogs
The best way to speed up the blog creation process is to have an overall content strategy that aligns with your business. We'll be working on that in the first week.
Once that is in place, I find creating an awesome well-researched blog post takes me around 2-3 hours.
There's a big difference between spending a morning or afternoon on a blog post that you're not sure anyone will see, and a blog post that's going to act as a matchmaker for finding your ideal client though, so I find that when clients learn how to blog properly, that time becomes more enjoyable, and is also more efficient. If you can only work on smaller chunks at a time, it can be broken down to a keyword research session, or a competitor analysis session, and that makes it easier to be efficient.
I recommend setting aside 5 hours per week for this challenge. 5 hours should be enough time to participate in coaching & Q&A sessions, and to also have time to create a new blog and optimize an existing blog. The SEO tools do speed things up, so you may find you need less time each week.
Your investment will give your blogs the best chance of success.
Join by midnight GMT September 30th, 2022
The 10-week program starts October 4th, 2022
Blog Writing tool: Up to 15 pieces of content
Blog Improver tool: Up to 15 pieces of content
One-off payment
Max 20 places available
$400
No. We'll specifically be focussing on the blog part of your website. This will include blog content, blog titles, blog internal links, blog structure, and everything blog related.
Yes. We'll start on December 1st, break for a few days for Xmas & Hogmanay (New Year), and finish at the end of February. I also have x3 weekday weddings, so we'll add those days on at the end.
No. This is a group coaching program, so lessons will be delivered live, and there will be opportunity to ask questions both during the live events and in comments in the Facebook group.
There's a huge range of influential factors that impact rankings and traffic. This includes the performance of your website and external factors like search volume and links. Whilst we can't guarantee improvements, we will base recommendations on data and established industry best practices.
No. Each week will have a different theme and there will be some repetition and overlap, so choosing one session per week that fits you best should be enough, although you're welcome to attend more than one. Repetition is great for learning new concepts.
Yes. All sessions will be recorded using zoom and available to view in an online course area.
The intake will be closed on Midnight (GMT) on February 20th. To get the most out of the course, it's best everyone starts at the same time. The course will run again later in the year, so if you don't have the time to dedicate now, it will be better to join a later cohort.
You'll have access to the pop-up Facebook group until April 30th. At this point, it will be archived.
No. The Website platform does not matter, so whether you're on Wix, Squarespace, WordPress, or anything else, you'll be fine.
You'll be given a link to a Google Drive folder when you sign up. All links will be delivered within that folder.
Coaching & Q&A sessions will take place three times per week at times to fit both UK and USA.
Each weekday session will be approx 60 minutes, depending on the coaching on that particular day, and how many members have questions.
Support is Monday to Friday only.
Take a tour to find out what you can expect from the blogging tools
BLOG WRITING SEO ASSISTANT TOOL
Your new favorite tool for blogging.
THE BLOG IMPROVER SEO TOOL
Wondering how to improve your published blogs? This audit will answer your questions!
Join by midnight GMT September 30th, 2022
The 10-week program starts October 4th, 2022
Blog Writing tool: Up to 15 pieces of content
Blog Improver tool: Up to 15 pieces of content
One-off payment
Max 20 places available
$400
Not quite ready for a blogging course at the moment?
The plan is to run The Photography Blogging Lab 3 times per year in spring, autumn/fall and winter.
Here are the future planned dates, along with planned rates for each cohort:
Future Programs
Autumn/Fall – starts October 4th 2022 – $400
Winter – starts January 3rd 2023 – $tbc
Spring – stars April 4th 2023 – $tbc
Autumn/Fall – starts October 3rd 2023 – $tbc