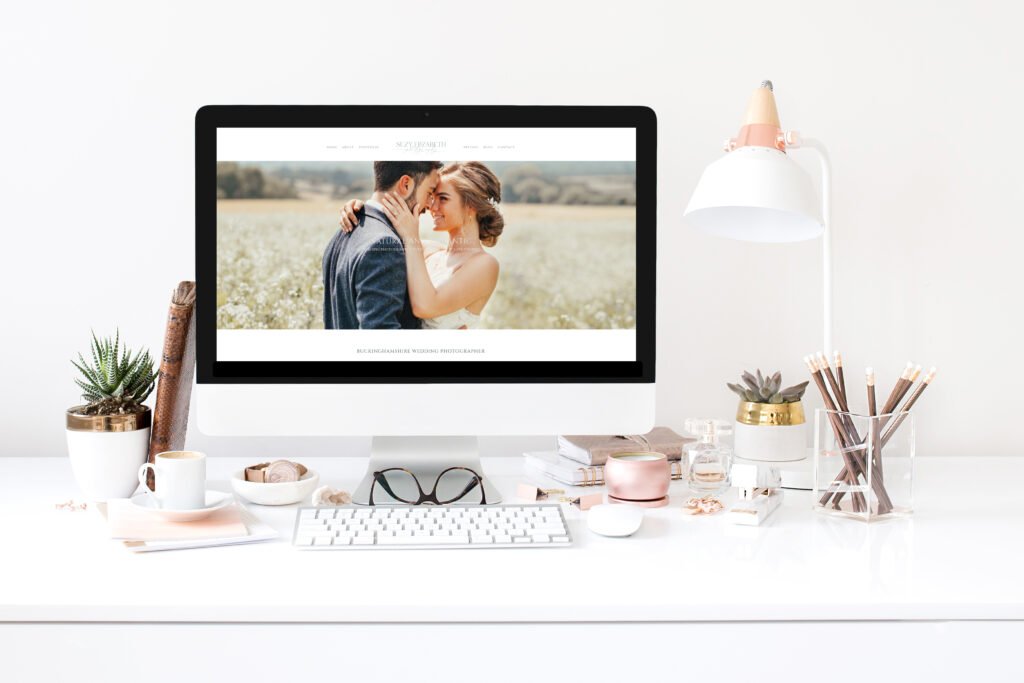 Google Analytics
We saw significant improvements in all areas in the year-on-year comparison except bounce rate (An area we're still working on).
601 clicks in the last 6 months compared to 263 in the previous 6 months.
91,600 impressions in the last 6 months compared to 69,900 in the previous 6 months.
The below image shows the performance of the website in March 2020. Suzy wanted to rank for 'Buckinghamshire Wedding Photographer' and at the start of the project was on page 5 for this keyword phrase. This gives an insight into where we started from.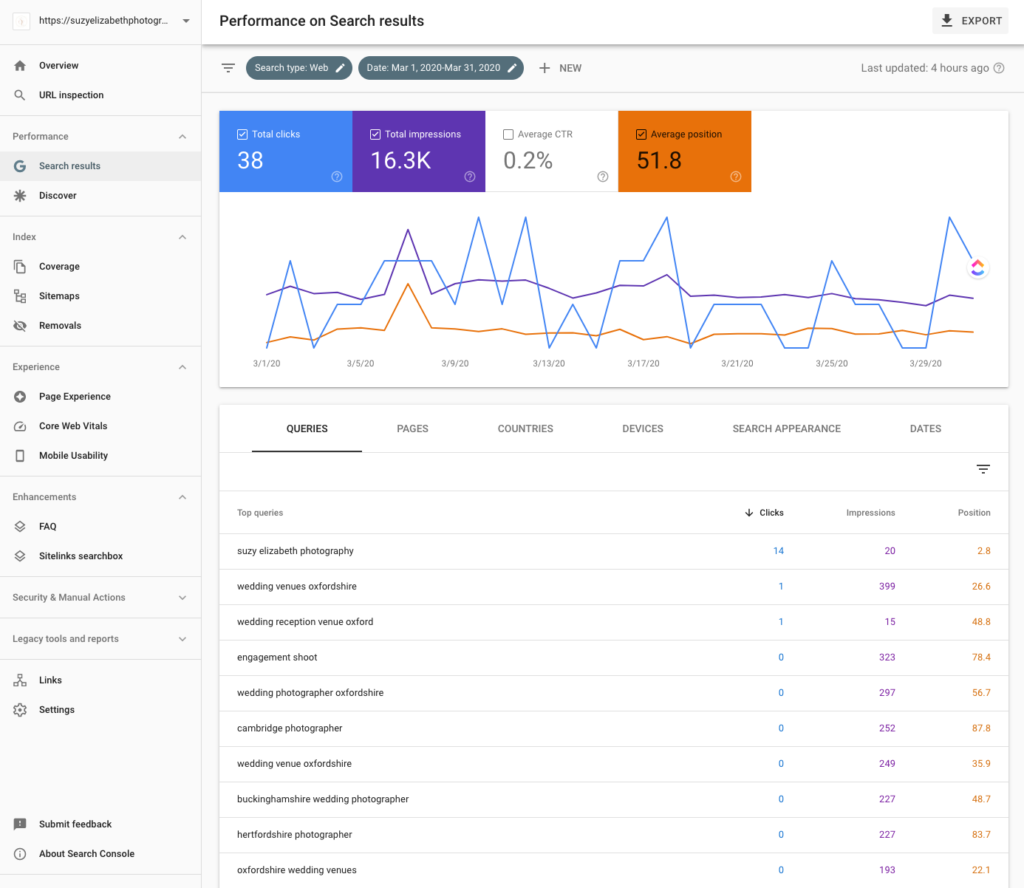 The below photo shows data from March 2021. The volume of impressions has been negatively impacted by the pandemic, but despite this, Suzy's clicks are up and she is on page one for a variety of different keyword phrases, including the main one she was targeting.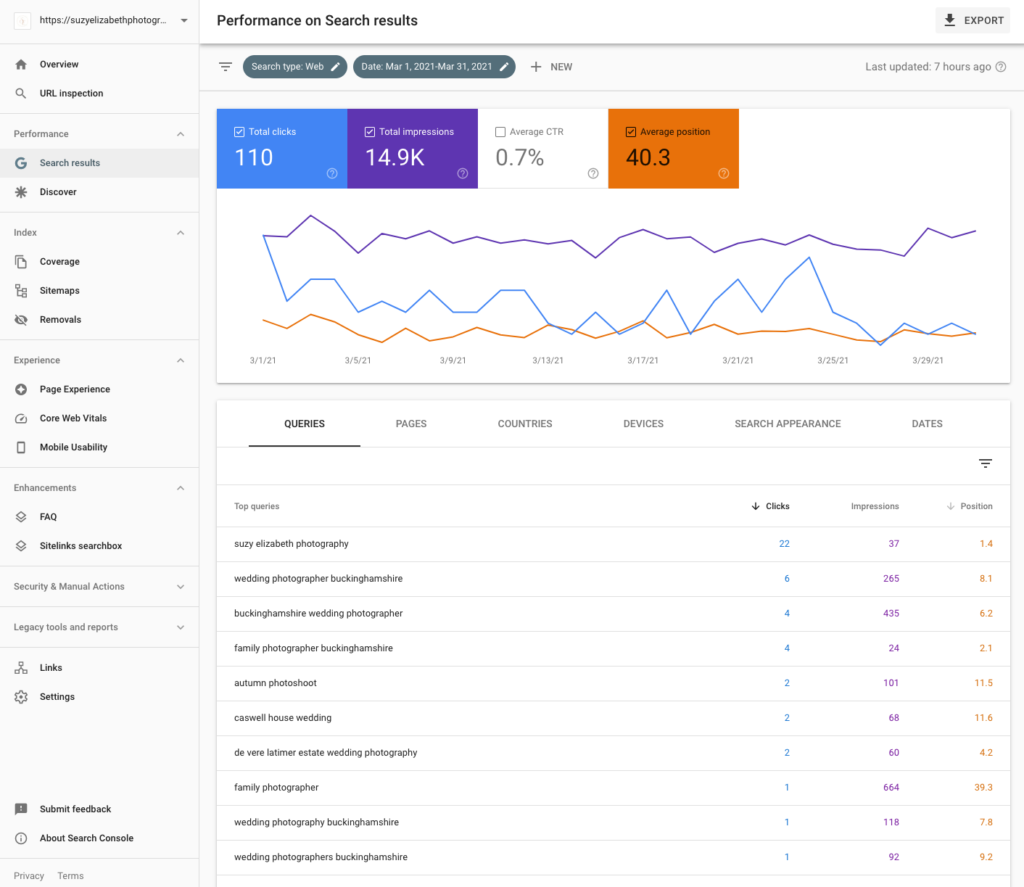 Project Details
The client had a gorgeous new website with lots of technical issues, poor SEO practices and a small collection of blogs.
Client: Suzy Elizabeth Photography
Category: SEO Strategy, Technical improvements and corrections, along with supported blog creation through coaching.
Approach: Consultancy & coaching-based.
Package: SEO Pro
The Backstory
Suzy had invested in an SEO course, and unfortunately, that course turned out to be of poor quality with very little support. After not seeing results, she got in touch with me and I identified lots of outdated SEO practices. We had a lot of clearing up to do!
Action
A thorough technical SEO audit was undertaken, and we started with a strategy call to clarify what Suzy's main aims were. We worked together to fix the SEO bad practices so that Suzy understood what was both compliant with Googles best practices and helpful for clients.
Project Duration
We started the project in April 2020. The initial time was spent on getting the technical SEO in the best possible place and fixing all the existing issues. Suzy then had blog coaching and help with creating new blog posts. This was followed by ongoing content audits as she continued to create content on her own.
Whilst the project is technically complete, all clients who started during the pandemic are receiving extended support.