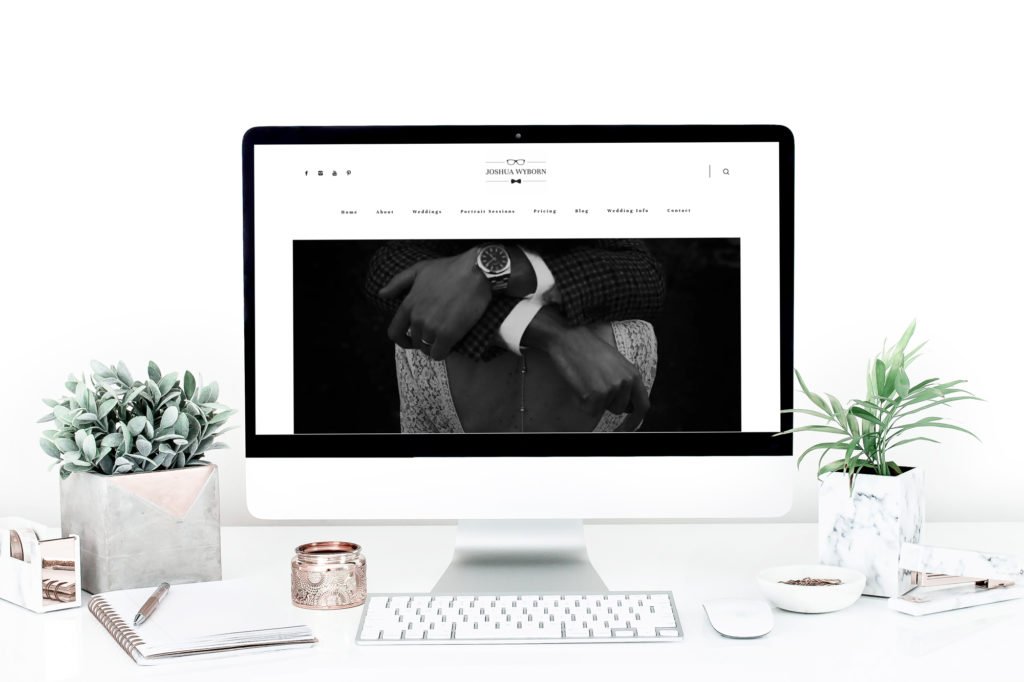 Google Analytics
These figures compare 2017 with 2019, to show the improvement in performance over a longer time duration.
1,910 clicks in the last 6 months compared to 1,810 in the previous 6 months.
182,000 impressions in the last 6 months compared to 159,000 in the previous 6 months.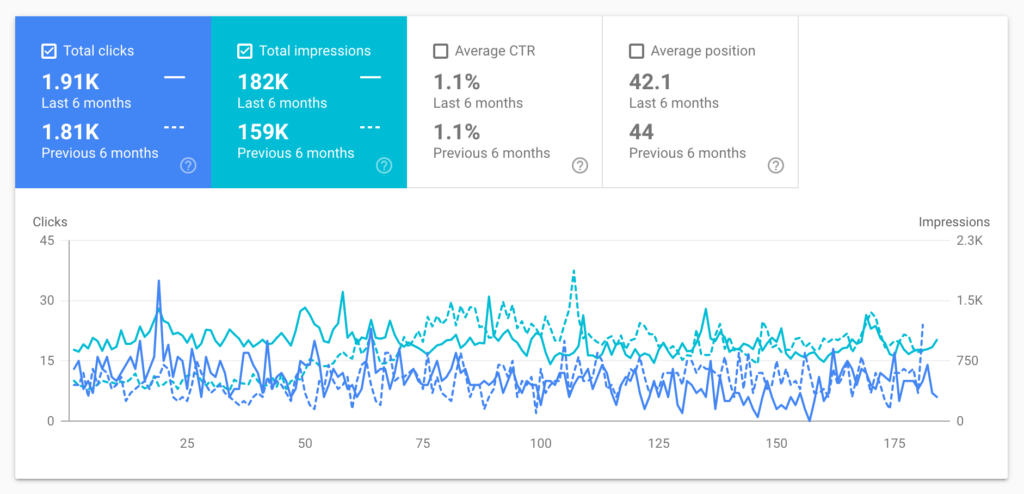 The screenshot from Google Search Console below shows a snapshot of the last 16 months.
Project Details
This project has been predominantly consultancy based, with me undertaking keyword research and competitor analysis to help Joshua gain more traffic and improve rankings.
Client: Joshua Wyborn Photographic
Category: SEO Strategy
Approach: Consultancy, with Joshua completing the work on his site as recommended
The Backstory
Joshua is a wedding photographer based in the beautiful Lake District area. I started working with Joshua when he became a client of Turner Web Services back in 2017. He invested in the 'complete' package option. During that package his core pages were optimised. Joshua is in a pretty competitive area and hired me directly for adhoc consultancy in 2019 so I could help him get more traffic to his website.
Action
Joshua explained the direction he wanted to take his business, and I undertook keyword research and competitor analysis to advise him the best course of action.
Joshua implemented the work on his website himself based on my advice and the data from the research.
Project Duration
We started on this project in 2017, and it's still in progress now (Jan 2020). As the project has progressed, the strategy has adapted to the changing environment. Getting to the top of page 1 requires more effort than getting onto page 1.
Karen and I have worked together on my SEO for several years. SEO is tricky as the initial corrections are relatively easy and have a big impact but in a highly competitive industry and area thats not good enough. So over the years we have continually made changes and spoken about upcoming trends and new technologies to help me stay as one of the leading websites across many keywords. SEO does get harder and harder the deeper you go as a 1% change can mean a huge ranking difference. With Karen its been a joy to work together trying to reach those goals whilst keeping my website authentic to me and my style. SEO is not a quick fix, it's ongoing and that is really exciting to me!