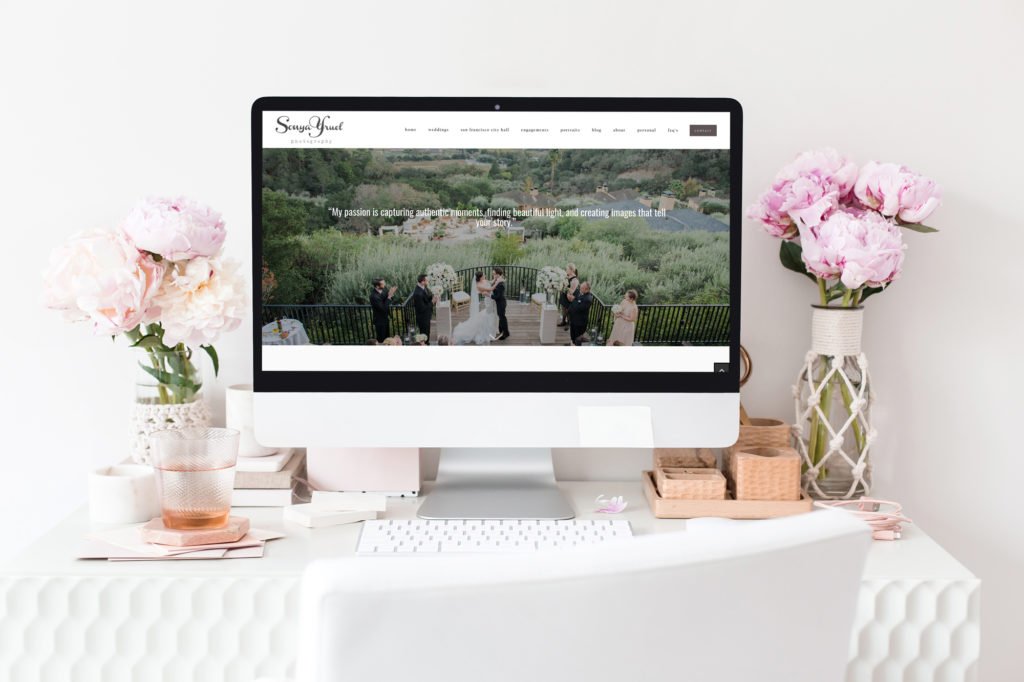 Google Analytics
We saw significant improvements in all areas in the year-on-year comparison. Tracking only started in July 2018, so July – January is shown to compare a like for like time period.
1,010 clicks in the last 6 months compared to 719 in the previous 6 months.
123,000 impressions in the last 6 months compared to 68,100 in the previous 6 months.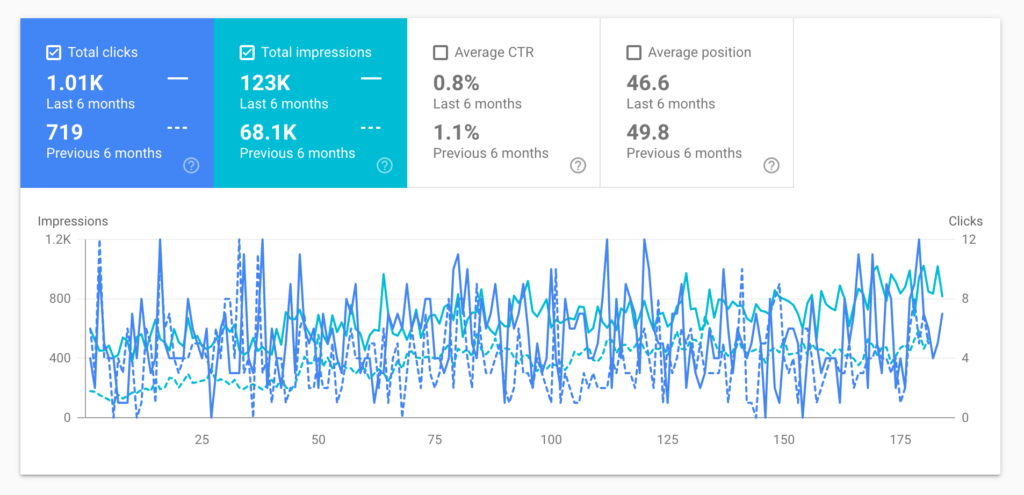 How impressions have improved over the 12 month project duration.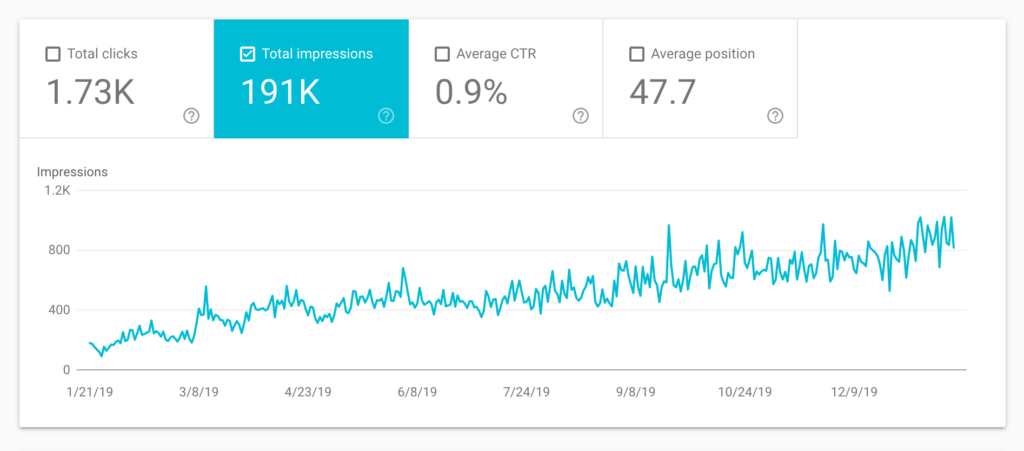 Project Details
Client had a small squarespace website that was getting traffic, but from the wrong places. Ranking for the wrong terms does not result in bookings, and can increase bounce rate. Our challenge was to correct the terms rank for, whilst targeting both short and long terms goals to increase traffic.
Client: Sonya Yruel
Category: SEO Strategy, Tidy Site to Remove Duplicate Content, Conduct Deep Optimisation work on blogs.
Approach: Regular monthly coaching calls with client tasked with creating blogs that we would optimise.
Website: https://www.sonyayruel.com/
The Backstory
Sonya is an experienced and talented wedding photographer based in Northern California. She was getting traffic to her site, but not for the correct range of keywords. Sonya was recommended to me via a previous client.
Action
We started off with optimising the core pages and home page, and adding clarity to Sonya's brand.
We then focussed on identifying suitable high volume venues that were not too competitive for Sonya to target. This would help get more traffic on her site whilst we built up to get the site ranking for more competitor terms.
Project Duration
We started on this project in Jan 2019, and it's still in progress now (Jan 2020). We're at the 12 month mark and have seen improvements in both impressions and clicks from organic traffic.